ERP
Enterprise Resource Planning (ERP) systems integrate internal and external management information across an entire organization, embracing finance/accounting, manufacturing, sales and service, customer relationship management, etc. The purpose of ERP is to facilitate the flow of information between all business function inside the boundaries of the organization and manage the connections to outside stakeholders.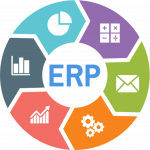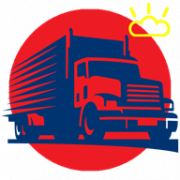 TMS
Transportation Management Systems is a logistics platform that uses technology to help businesses plan, execute, and optimize the physical movement of goods, both incoming and outgoing, and making sure the shipment is compliant, proper documentation is available. This kind of system is often part of a larger supply chain management (SCM) system.
Sometimes known as a Transportation management solution or Transportation management software, a TMS provides visibility into day-to-day transportation operations, trade compliance information and documentation, and ensuring the timely delivery of freight and goods. Transportation management systems also streamline the shipping process and make it easier for businesses to manage and optimize their transportation operations, whether they are by land, air, or sea.
WMS
Warehouse Management Systems, or WMS, is a key part of the supply chain and primarily aims to control the movement and storage of materials within a warehouse and process the associated transactions, including shipping, receiving, put away and picking. The systems also direct and optimize stock putaway based on real-time information about the status of bin utilization.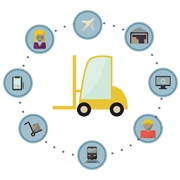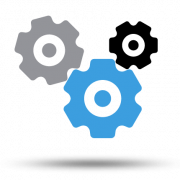 MRP
Material Resource Planning (MRP) is a production planning, scheduling, and inventory control system used to manage manufacturing processes. Most MRP systems are software-based, but it is possible to conduct MRP by hand as well.
The purpose of MRP is to ensures that materials are available for manufacturing and products available for delivery to clients. MRP material resource planning helps in keeping the least possible material and product inventory level in the warehouse. MRP effectively plans production activities, delivery, and purchasing schedules.
IoT
The Internet of Things (IoT) describes the network of physical objects—"things"—that are embedded with sensors, software, and other technologies for the purpose of connecting and exchanging data with other devices and systems over the internet. These devices range from ordinary household objects to sophisticated industrial tools. With more than 7 billion connected IoT devices today, experts are expecting this number to grow to 10 billion by 2020 and 22 billion by 2025.